Best all-round solution for all of your devices
Zillya Antivirus – worry free security
Zillya Antivirus is an antivirus software developed by Zillya! Ltd. It is designed to protect computers and other devices from various forms of malware, including viruses, spyware, adware, Trojans, ransomware, and other threats.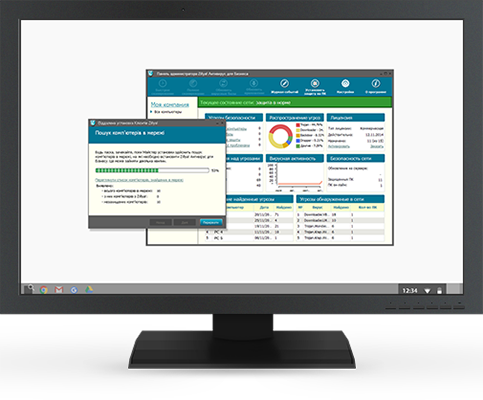 Zillya! Internet Security
Anti-virus
Includes full features of the antivirus
Anti-fishing
Blocks websites designed to steal personal user data
Anti-spam
Blocks penetration of spam messages on the user's PC
Firewall
Sets the rules of incoming and outgoing connections for programs installed on your PC
PC Optimizer
Allows to identify junk system files and to free more disk space
Virtual Keyboard
Saves the password from being stolen by hackers
User-friendly interface
It has a simple and friendly user interface
Real-time support
Provides round-the-clock telephone support for users
High performance
Consumptions of low system resources
Only £24.95 for 1 year
Minimum system requirements of Zillya! Internet Security:
 
Processor Speed – 1 GHz and higher;
RAM – 1GB and more;
Hard disk space – 1500 MB;
Operating System – Windows XP (SP3), Windows 7 (х32, х64) (+SP1), Windows 8, 8.1 (x32, x64), Windows 10 (x32, x64), Windows 11 (x32, x64);
Screen resolution – 1024 x 768 or higher (for correct display of texts in the antivirus, the font size should not exceed 100% (the parameter is specified in the operating system settings in the display settings section).
* One PC means one operating system (OS)
Program Version: 3.0.2368.0